Crested Butte South Current Conditions
14:55 MT Tuesday Mar 11, 2014
Todays Highs
Todays Lows
Temp:
28º F
Rel. Humidity:
78%
39º F at 01:18
26º F at 00:01
Baro:
30.07 inHg
3 Hr. Trend:
+0.07 inHg
30.07 inHg at 13:25
29.83 inHg at 04:28
Wind:
WNW (290º) at 14 mph
Wind Chill:
17º F
43 mph at 01:17
12º F at 08:25
Dewpoint:
23º F
Temperature
-
Today
,
Yesterday
and
One Year Ago
Barometric Pressure
-
Today
,
Yesterday
and
One Year Ago
Crested Butte Local Forecast [
CBAC
]
06:45 MT Tuesday Mar 11, 2014
Weather Synopsis
The ridge of high pressure responsible for the unseasonably warm temperatures of late will be pushed Eastward by a potent, but fast moving Pacific storm system early this morning. The Northern mountains will be favored by this wave of moisture, but the Crested Butte area will still get in on the action and pick up decent accumulations through the afternoon. Uncertainty remains with how much orographic lifting may enhance the snowfall in the West and Northwest Elk Mountains with this system, but the main mechanism for snow production will be the lift associated with the passage of the cold front this morning.
Today
Mostly Cloudy, West winds 15-25 mph with gusts into the 60s. High temperature near 25. Snow 3-6 inches.
Tonight
Decreasing clouds, Northwest winds 10-20 mph and a low near 10. Snow 0-2 inches.
Tomorrow
Partly cloudy, Northwest winds 5-15 mph and a high near 35.
This forecast provided courtesy of the Crested Butte Avalanche Center. Visit their
web site
for backcountry conditions and avalanche observations.
Crested Butte Local Forecast [
CBTV-10
]
07:43 MT Monday Mar 10, 2014
Weather Synopsis
Next round building.
TV10 Crested Butte and Gunnison Valley Daily Weather Update: 3/10/14 For Today: We are into the transition before this next round moves in from the northwest and sunny skies early will see high clouds building from the north through to the south. A surge of warm southern air will precede the turn to the north giving us the warmest day we have seen in a while. Expect gusting winds by the afternoon and have layers.
Temperatures: Overnight lows dropped to 4 for Crested Butte and 10 for Gunnison. Highs will climb with the warmer southern air to 40 for CB and 44 for Gunni. Lows tonight will be in the mid to high teens ahead of the cold front tomorrow.
Outlook: This next round of pacific moisture will drop snow on us through late Monday and Tuesday with 3-6" possible before it clears again Wednesday but the dynamics are getting more questionable as time passes. Latest model runs show this dropping in more from the north and this cues up an upslope pattern that generally doesn't perform well. Colder temperatures will help but expect some last minute changes as this continues to develop.
Crested Butte and Gunnison weather reports, area webcams, 24 hour trends and real time weather information now available at WWW.CBTV.TV. Also please contribute local observations to the local weather blog at WEATHERBLOG.CBTV.TV.
Crested Butte Area Forecast [
NOAA
]
13:59 MT Tuesday Mar 11, 2014
Rest of today
Numerous snow showers. New snow accumulation around one inch. Highs 25 to 35. Northwest winds 10 to 20 mph with gusts to around 30 mph. Chance of snow 70 percent.
Tonight
Mostly cloudy with scattered snow showers in the evening...then partly cloudy after midnight. Lows 5 below zero to 5 above. Northeast winds 10 to 15 mph with gusts to around 20 mph in the evening becoming light. Chance of snow 40 percent.
Wednesday
Sunny. Highs in the 30s.
Wednesday night
Mostly clear. Lows 5 to 15.
Thursday
Mostly sunny in the morning...then partly sunny with a 20 percent chance of thunderstorms and snow showers in the afternoon. Highs in the 30s. West winds 10 to 15 mph in the afternoon.
Thursday night through monday
Partly cloudy. Lows 5 to 15. Highs 35 to 45.
Forecast Area:
West elk and sawatch mountains- including the cities of...crested butte...taylor park...marble 1029 am mdt tue mar 11 2014
Composite Reflectivity - Grand Junction Radar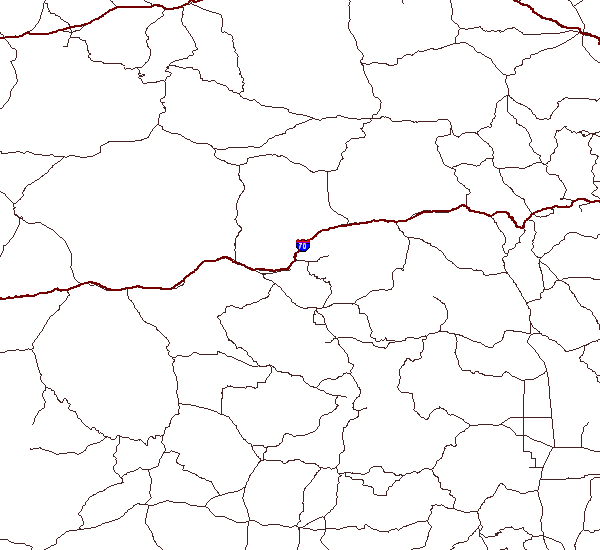 Interactive Grand Junction Radar radar image
Animated Grand Junction Radar.
Check out the real-time satellite data animations . Be sure to look at "1 km Visible", "4 km Visible", and "4 km Short Wave - IR2".
Sun, Moon, and Stars
Tuesday Mar 11, 2014
&nbsp
Begin
Twilight
Sunrise
Sunset
End
Twilight
Moonrise
Moonset
Today:
06:58
07:25
19:11
19:37
14:52
04:56
Tomorrow:
06:57
07:23
19:12
19:38
15:47
05:30
...
&nbsp
Full moon
Last quarter
New moon
First quarter
Upcoming
Moon Phases
&nbsp
Mar 16, 2014
Mar 24, 2014
Mar 30, 2014
Apr 07, 2014
STARS:
View a Weather Underground
Star Chart
for the current time in Crested Butte.