Crested Butte South Current Conditions
19:00 MT Wednesday Dec 11, 2013
Todays Highs
Todays Lows
Temp:
2º F
Rel. Humidity:
93%
15º F at 15:52
-4º F at 05:27
Baro:
30.52 inHg
3 Hr. Trend:
+0.03 inHg
30.52 inHg at 18:36
30.29 inHg at 01:07
Wind:
NW (320º) at 10 mph
Wind Chill:
-15º F
13 mph at 18:11
-20º F at 05:13
Dewpoint:
0º F
Temperature
-
Today
,
Yesterday
and
One Year Ago
Barometric Pressure
-
Today
,
Yesterday
and
One Year Ago
Crested Butte Local Forecast [
CBAC
]
00:50 MT Wednesday Dec 11, 2013
Weather Synopsis
High pressure over Colorado is bringing milder temperatures and a strong inversions to the valleys at night. A fast moving system with a Northwesterly flow may give us a quick shot of snow Friday evening.
Today
Mostly clear, High of 25 with light West winds
Tonight
Clear, Low of 10 and light West winds
Tomorrow
Clear, High near 30 light West winds
This forecast provided courtesy of the Crested Butte Avalanche Center. Visit their
web site
for backcountry conditions and avalanche observations.
Crested Butte Local Forecast [
CBTV-10
]
07:58 MT Wednesday Dec 11, 2013
Weather Synopsis
A little warmer.
TV10 Crested Butte and Gunnison Valley Daily Weather Update: 12/11/13 For Today: We are seeing some movement in the local air mass but the stratification can be seen by comparing temperatures from one end of the valley to the other. See temperature info to follow. Look for some scattered clouds today but more cold sunny conditions and bundle up and expect significant temperature shifts.
Temperatures: Lows showed warming at different levels with Crested Butte bottoming out at -7 while Gunnison hit -13. This difference indicated warmer air dropping lower but not to the lowest valleys and will be more apparent with today's highs. CB will top out at 9 today while Gunnison will beat yesterday's high of 1 but still hold to 5. Lows tonight will look a lot like last night with all elevation well below 0.
Outlook: Temperatures remain our biggest weather feature right now and expect significant changes from the ridges to the valleys through the day. A weak system Friday will offer light snow but we are a week away from anything measurable. In the mean time stay warm and enjoy some sunshine.
Crested Butte and Gunnison weather reports, area webcams, 24 hour trends and real time weather information now available at WWW.CBTV.TV. Also please contribute local observations to the local weather blog at WEATHERBLOG.CBTV.TV.
Crested Butte Area Forecast [
NOAA
]
18:03 MT Wednesday Dec 11, 2013
Tonight
Mostly clear. Lows 5 below zero to 5 above.
Thursday
Sunny. Highs in the 30s.
Thursday night
Mostly clear. Lows 5 below zero to 5 above.
Friday
Mostly sunny in the morning...then partly sunny with a 20 percent chance of snow in the afternoon. Highs in the 20s. northwest winds 10 to 15 mph. Wind chill readings 3 below to 13 below zero.
Friday night
Mostly cloudy with a 30 percent chance of snow. Lows 5 below zero to 5 above. Northwest winds 10 to 15 mph in the evening becoming light.
Saturday and saturday night
Partly cloudy. Highs 15 to 25. Lows 5 below zero to 5 above.
Sunday through tuesday night
Partly cloudy. Highs 25 to 35. Lows zero to 10 above.
Wednesday
Mostly sunny. Highs in the 30s.
Forecast Area:
West elk and sawatch mountains- including the cities of...crested butte...taylor park...marble 334 pm mst wed dec 11 2013
Composite Reflectivity - Grand Junction Radar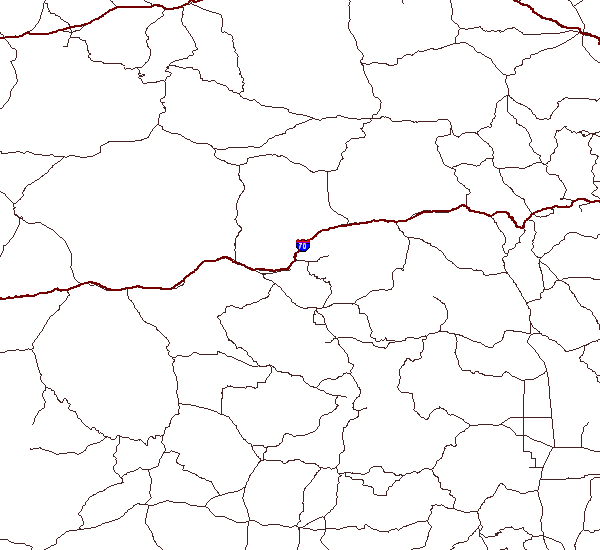 Interactive Grand Junction Radar radar image
Animated Grand Junction Radar.
Check out the real-time satellite data animations . Be sure to look at "1 km Visible", "4 km Visible", and "4 km Short Wave - IR2".
Sun, Moon, and Stars
Wednesday Dec 11, 2013
&nbsp
Begin
Twilight
Sunrise
Sunset
End
Twilight
Moonrise
Moonset
Today:
06:46
07:16
16:46
17:16
13:18
02:44
Tomorrow:
06:47
07:17
16:46
17:16
13:53
03:44
...
&nbsp
Full moon
Last quarter
New moon
First quarter
Upcoming
Moon Phases
&nbsp
Dec 17, 2013
Dec 25, 2013
Jan 01, 2014
Jan 08, 2014
STARS:
View a Weather Underground
Star Chart
for the current time in Crested Butte.