Twenty Years
Wednesday, October 15, 2008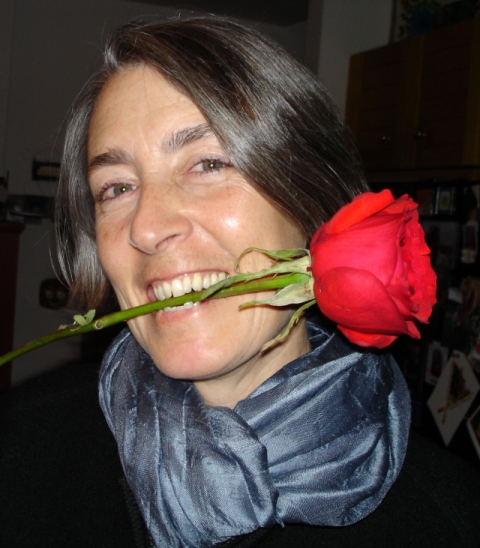 Today Mrs. FlyingCracker and I celebrate twenty years of wedded bliss. Herein a quick reflection on two decades:
We married October 15th, 1988 in Wyndham, New York, a beautiful upstate resort town. The ceremony was short and sweet while the reception and dancing to a thirteen-piece big band went on for hours. We highly recommend hiring a big band for weddings - it's music for romance. We still ocassionally dance in the living room to "The Nearness Of You".
One year after getting hitched we moved from Houston, TX to Crested Butte, as agreed upon in our pre-wedding vows. We checked out a bunch of other locations including Taos, Aspen, Jackson WY, Sun Valley, McCall ID and others, but CB was just too good to pass up.
Twenty years is a enough time to get to know someone fairly well. I've learned that Doc Sue is loving, caring, and empathic beyond belief. She is a healer in many senses. Our community is lucky to have a chiropractor of her high caliber helping people feel better. Sue is a wonderful friend, pet owner, and lover.
In twenty years we've been pack leaders for one cat, Sasha, and seven dogs: Tor, Maggie, Angie, Toby, Duke, Ceilidh and Everest. We love our animals and they love us back. Animals are great friends. Hug an animal buddy today!
Today we're riding the Farris Creek Trail, one of Mrs. FlyingCracker's favorite mountain bike jaunts. Duke, Ceilidh and Everest are all coming along for a fun adventure in our National Forest.
Tonight we're dining in celebration at Django's, Kate and Chris Ladoulis' superb restaurant up at Mountaineer Square. If you're still around town (lots of folks are away on school break) come up and say "Hi!" We'll be there around seven pm.
Sue, I love you. XOXO, Graham