Musical Perfect Storm
Tuesday, April 10, 2007
"I don't know music, but I know what I like."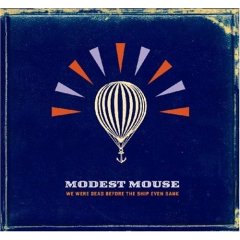 This (adapted) quote exemplifies our approach to music. We enjoy most genres; in the last month we have listened to Alternative, Big Band, Blues, Celtic, Classical, Electronica, Hard Rock, Hip-Hop, Indie, Jazz, Latin, Meditative, Modern Rock, Pop, R&B, Rock, and Techno. With our wide musical interests we usually find one or two good albums every year, but this year we have two standouts released within weeks of each other and a third one hot on their heels.
We Were Dead Before The Ship Even Sank is the latest album from Modest Mouse. This release retains MMs unmistakable vocal signature while successfully experimenting with jangly guitars and inventive orchestration. We love the band, and they have outdone themselves here. Modern Rock / Indie / Alternative fans should not miss this one.
Recommended tracks: "Dashboard", "Missed The Boat", "People As Places As People".
Pitchfork Media review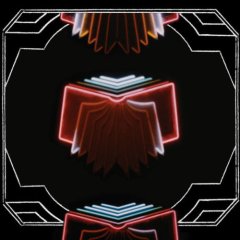 Arcade Fire's sophmore release Neon Bible is more approachable for a wide variety of listeners. Classic rock fiends, Deadheads, aging hippies, even country fans will all find something of interest. As a follow-up to their previous effort Funeral this album smashes the myth of an inevitable sophomore slump. A truly tremendous effort from the Arcade Fire.
Recommended tracks: All. (Really! The album is that good. Listen to it from start to finish.)
Pitchfork Media review
Coming April 24th, Arctic Monkeys new album Favourite Worst Nightmare is rumored to be just as good as those listed above. If the Monkeys latest lives up to the advance hype, the combination of these three albums will create a musical "perfect storm". We should be so lucky.