Late Season Ride
Tuesday, November 27, 2007
If you can't ski, ride. That's my late season motto. And these days the riding is better than the skiing, as evidenced by these photos from our November 26th foray on an unnamed Cement Creek area trail. We started around 2:30 pm at the days peak temperature of 35° F.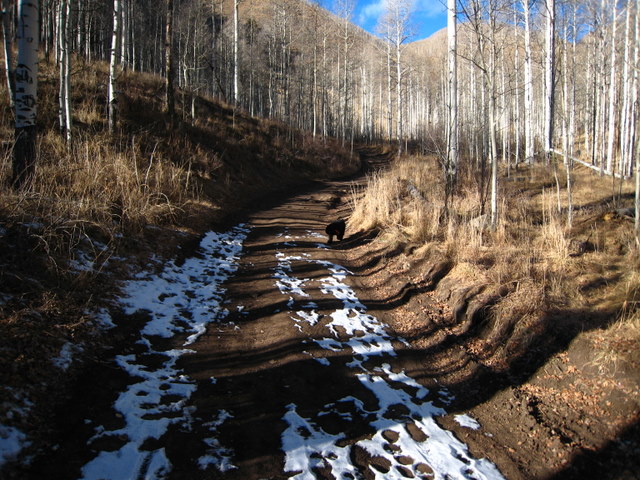 Not much snow for a shaded road.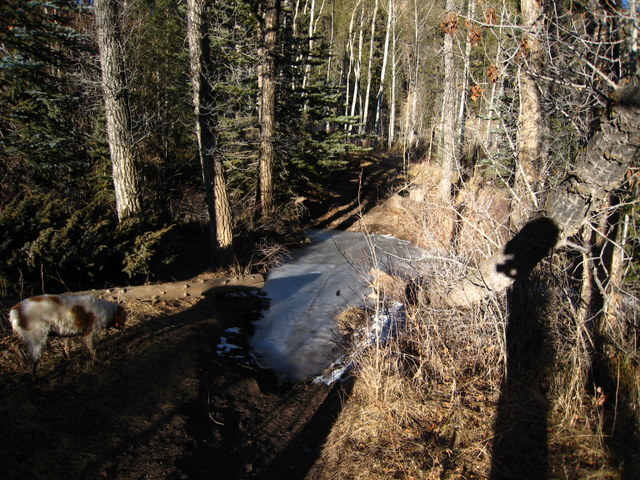 Frozen creek crossing. You can see our trail where we crunched through some surface snow.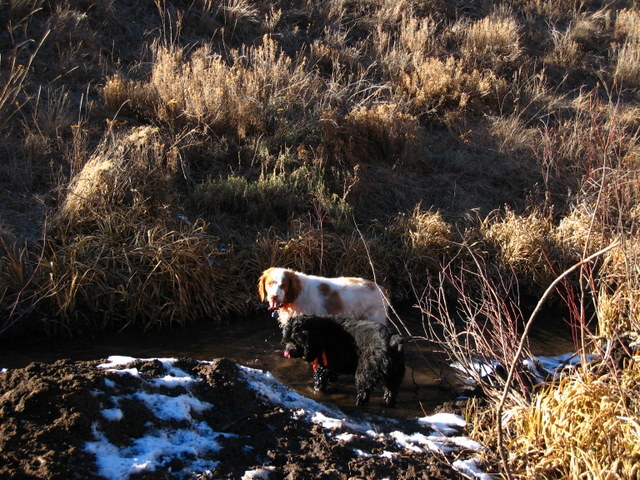 The spring water "pond" is not frozen.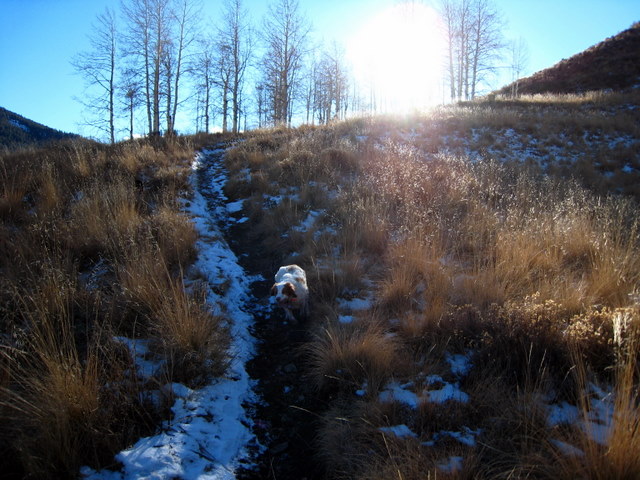 Duke on the iciest part of the trail at the base of a steep climb. This and the rest of the trail was entirely ridable. In fact conditions were better than during most of the season. The surface was either dust dry or frozen solid, no mud or greasy sections.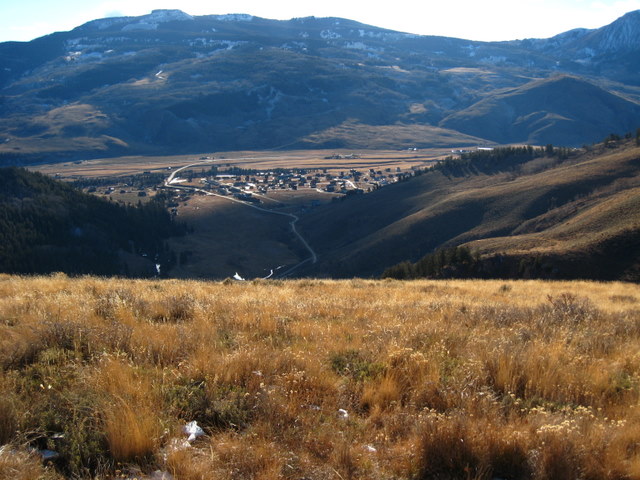 You can look at the lack of snow in two ways: bad for skiing or good for riding. We prefer the latter.