Ski Area Last Day 2007
Tuesday, April 10, 2007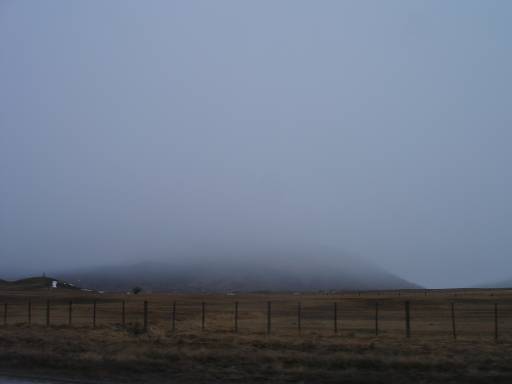 End of the lift-served season at the ski area, and Mother Nature played a naughty April Fool trick on us, hiding the mountain in a strange snowstorm!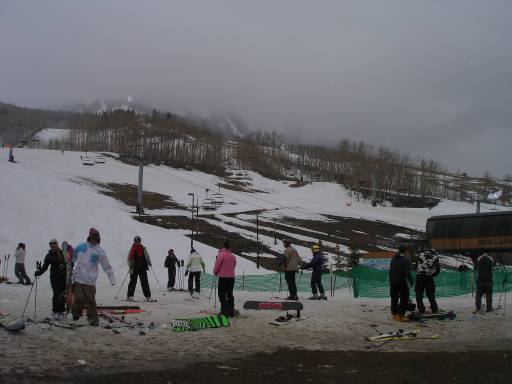 The base area is quite bare and muddy.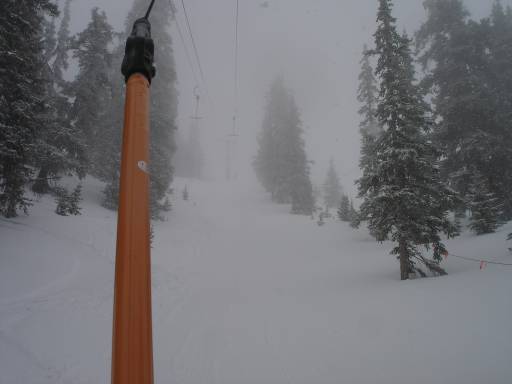 On the High Lift you could only see two t-bars ahead. The snow up top was decidedly thin.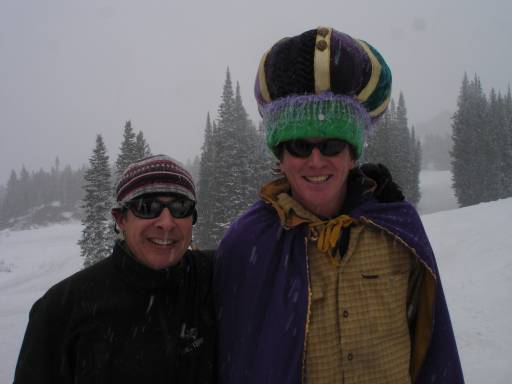 We caught up with His Highness, King Ted, at the celebration on Flauschink Hill just above the Ice Bar.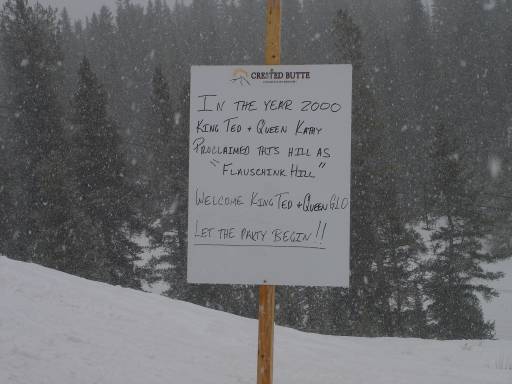 The Flauschink crew does not mince words.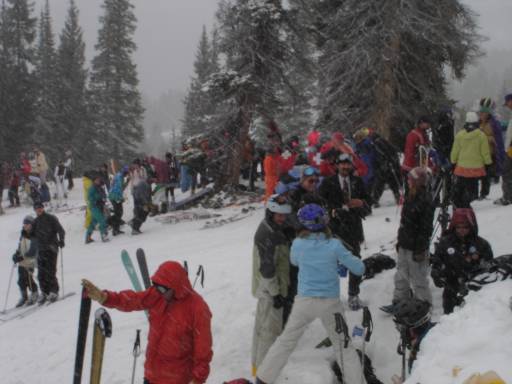 As we heard from several Flauschink Has-Beens, "Anyone can party when it's sunny!"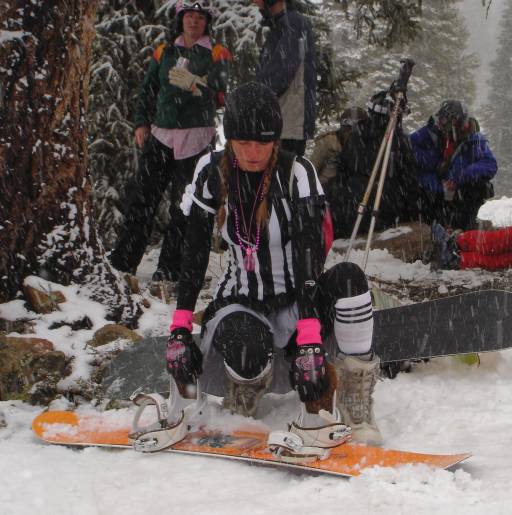 The referee arrived just in time to control the rowdy crowdy.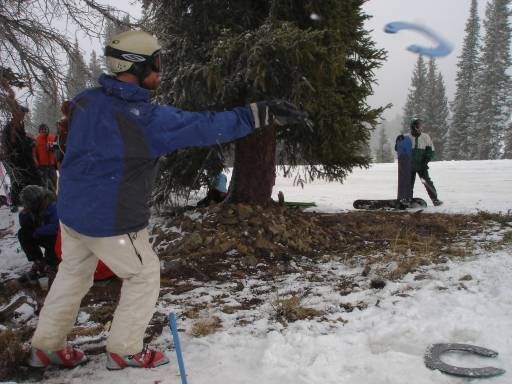 Toilet seat horseshoes. Queen Glo later threw a ringer.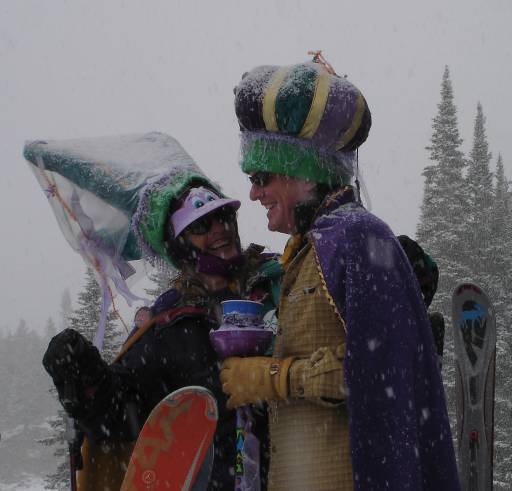 Queen Glo and King Ted jest about their loyal subjects, "Let them drink beer!"